Why Become a Rivers Alive Volunteer?
Georgia's 70,150 miles of streams and rivers need your help! Our waterways provide us with fresh drinking water, great recreational opportunities like canoeing and fishing, and a pleasant respite from our busy day to day lives. However, many of our waterways are contaminated with trash, tires, and other pollutants, which are a detriment not only to our ability to utilize this resource, but also to the fish and wildlife that rely on their health as well.
By volunteering with Rivers Alive, you receive the opportunity to help protect one of our most precious resources. Join fellow volunteers of all ages and walks of life to remove unsightly and harmful litter from Georgia's rivers, streams, lakes, wetlands, and beaches.  
Thank you to our past volunteers, who joined the Rivers Alive community through non-profit organizations, corporations, community and civic groups, school groups, faith-based groups, individuals, governmental agencies, and others.
Become a Cleanup Volunteer 
Jesse Loughman Small Crop 2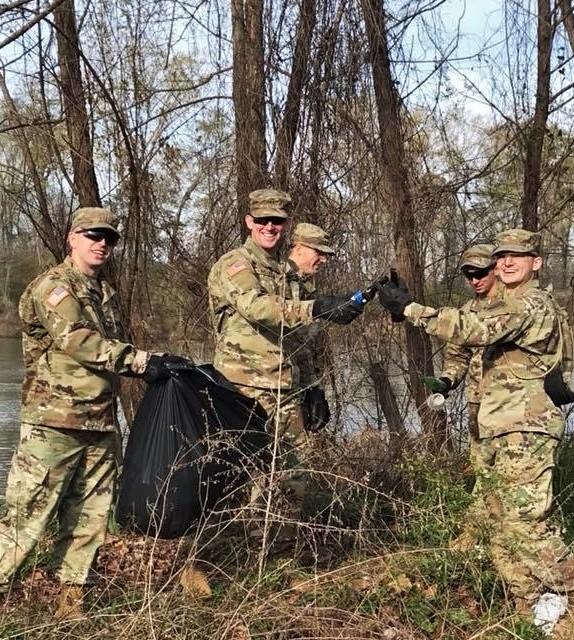 To locate a cleanup near you, visit our Locate a Cleanup page. Please call (404) 651-8517 or email for additional help. 
Volunteers are needed for a variety of tasks. Contact the event organizer to see where you might be needed most:
Pick up trash
Record data
Locate waterway for cleanup
Assist with event day setup
Recruit volunteers/sponsors
Serve on planning committee
Want to do more? 
Organize a cleanup! If you want to get a little more involved, or you notice there are no cleanups in your area, organize your own cleanup and lead other volunteers in improving the health of our local waterways. Check out the organizer's tab for more information
Sponsor Rivers Alive. Rivers Alive is funded through the generous financial backing of corporate sponsors.
Monitor water health through Rivers Alive's sister program, Georgia Adopt-A-Stream.
Bring water education to the classroom with Georgia Project WET (Water Education Today).
Participation in a Rivers Alive clean-up at a Georgia State Park can qualify your child for a Junior Ranger badge or embroidery sticker.