Rivers Alive Sponsorship Registration Form
Rivers Alive is a program of the Georgia Environmental Protection Division Outreach Program.
A volunteer advisory board of corporate, public and non-profit representatives provides direction for Rivers Alive. This support is instrumental in helping Rivers Alive achieve its mission of creating awareness of and involvement in the preservation of Georgia's water resources as evidenced by the hard work of the thousands of local volunteers.
2022 Sponsors.png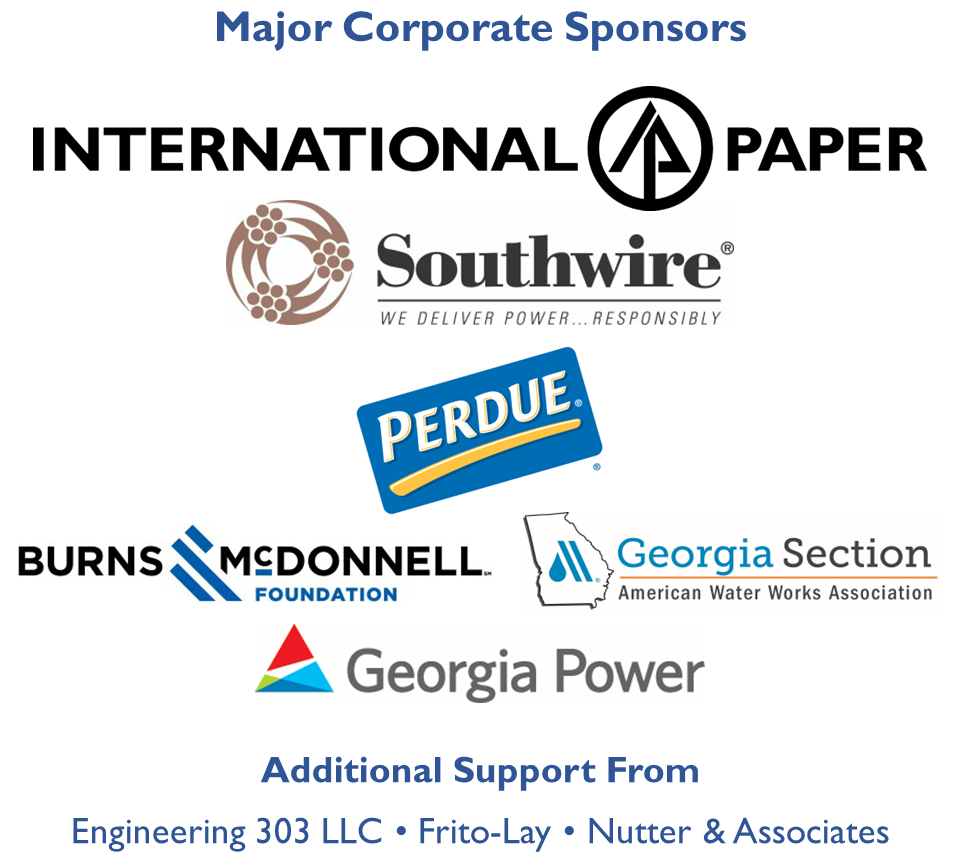 State Level Sponsorship
The state level contributions will enable Rivers Alive to provide promotional material such as posters, banners, education materials and Rivers Alive T-shirts to over 28,000 volunteers throughout the state. Your gift will also enable Rivers Alive to host an awards ceremony in appreciation of our volunteers and cleanup event organizers.
To become a state sponsor, your corporation must be willing to make a donation at one of the following levels:
$7,500 – Most prominent placement of logos on t-shirts, posters and website
$5,000 – Prominent placement of logos on t-shirts, posters and website 
$3,000 – Placement of logos on t-shirts, posters and website 
$1,000 – Placement of logos on posters and names on t-shirts and website 
$500 – Names on posters and website
If you would like to help support Rivers Alive, please fill out the following  Sponsorship Registration Form . To learn more about Rivers Alive and your role as a cleanup sponsor, please watch our short video. To obtain more information on becoming a state sponsor, please call 470-524-5791 or email Rivers Alive.
Local Cleanup Event Sponsorship
Sponsors can also get involved at the local level. Local organizers of river cleanup events need materials to help coordinate successful cleanups. Local organizers are looking for products such as trash bags, insect repellent, sunscreen lotion, disposable cameras, rubber gloves, refreshments, snacks, food (hotdogs, hamburgers, etc.) and much more.
If you would like to contribute, use our Locate a Cleanup page to find cleanup events and contact organizers in your area.
Rivers Alive is an official partner of the Ocean Conservancy's International Coastal Cleanup Event.